HI! I'm Artist and Kidney Patient, Myra Schwartz
My home and studio is based near Chicago, Illinois, USA
Followed many artistic pursuits:
Having worked in photography, printmaking, painting, dollmaking, quilting, ceramics and lampworking  glass beads, I finally found my creative home
in jewelry making. I've been working with beads and jewelry design full time since 1991.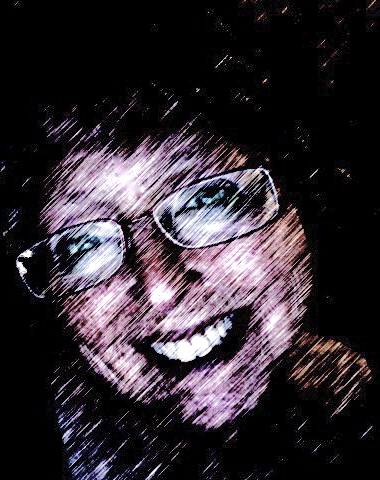 Education:
Masters Degree in Arts Administration, University of Illinois at Springfield                                     
Fine Arts Degree, Drawing and Printmaking, University of Kansas, Lawrence
Been around the kidney block:
On kidney hemodialysis from 1992 – 2002
Received living donor kidney transplant in 2002 from a Hero cousin
Past boards, lectures, panels:
Patient Advisory Council for Baxter Industries since 1997
Patient Advocate/Board of Trustees for the Renal Network #9-10, Indianapolis, IN
Patient Advocate on Capitol Hill, Washington, D.C., with Renal Support Network
National Kidney Foundation of Illinois, patient education panel presentations
I've even been Interviewed:
Video series "Cause for Action," Abbott Laboratories, North Chicago, IL
Video series "People First," Sigma-Tau Phamaceuticals, Gaithersburg, MD
Copley News Sun, Waukegan, IL. "World of Beads, Artistry Serves as Healing Tool," by Carol Smith
Chicago Tribune, "Art Heals," by Meg Murphy
Podcast on Renal Support Network's KidneyTalk: "Why We Love to Create," Interviewed by Lori Hartwell
Other Interests:
When I'm not designing and creating jewelry, I'm probably writing, gardening, cooking, enjoying family, planning/giving parties
or going to antique markets in search of elusive antique beads and kidney shaped items.
Please take a peek at my other lines of  jewelry (non kidney) at these websites:

www.myraschwartz.com
The bead jewelry I create comes from a vast collection of beads and vintage jewelry parts that I've squirreled away for the last 25 years.
I particularly enjoy using vintage jewelry components to repurpose and create new one-of-a-kind pieces.

www.pipedreamer.net
This site has my signature Pipe Series of necklaces which integrates antique, Victorian era Meerschaum pipes with collectible beads
from my massive accumulation.